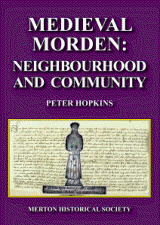 The Society has some 60 titles in its current Publications List.
Most of these are produced in-house, but we also commission some professionally printed paperback volumes.
These include Medieval Morden: Neighbourhood and Community by Peter Hopkins, Medieval Morden: Landscape and Landholding by Peter Hopkins, Medieval Morden: The Medieval Economy by Peter Hopkins, Abbey Roads: a modern pilgrimage by Bill Rudd, In search of Merton Priory's Granges by Janette Henderson, Coal and Calico: Letters and Papers of the Bennett and Leach families of Merton and Wandsworth, by Judith Goodman, and A Priory Revealed, using material relating to Merton Priory, by Lionel Green.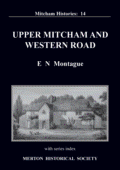 Our series of Mitcham Histories, by Eric Montague, is also printed professionally in paperback. All 14 volumes have now been completed, the final volume also incorporating a Series Index. Each volume covers one area of Mitcham.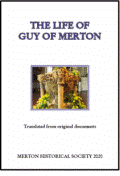 In-house publications include a series of A5 booklets on a variety of local subjects, including historic buildings and estates, industries and local railways. Our latest title is another first for the Society – a Latin and English parallel text of The Life of Guy of Merton, one of the earliest canons of Merton Priory and in turn the founding prior at Taunton and Bodmin – a companion volume to our translation of the contemporary account of the founding of Merton Priory by Gilbert, sheriff of Surrey.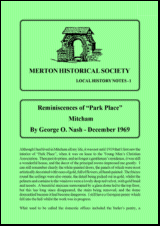 Our series of Local History Notes is also in A4 format, and consists mainly of original sources, including editions of important documentary sources and also the very popular reminiscences of local residents. The latest title is Bruce Bendell's Motspur Park and West Barnes Memories 1920 to 1947.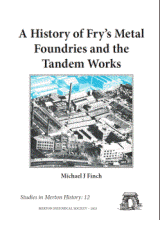 Another series of A4 booklets is Studies in Merton History. This is an ideal format for the publication of studies undertaken as part of an academic course, as well as non-academic in-depth studies. Our latest title is A History of Fry's Metal Foundries and the Tandem Works by Michael J Finch.
The Publications Secretary is grateful to the Society for allowing him to publicise his privately published booklets in the series Discovering the Past, covering Lower Morden & Morden Park, and West Barnes & Cannon Hill.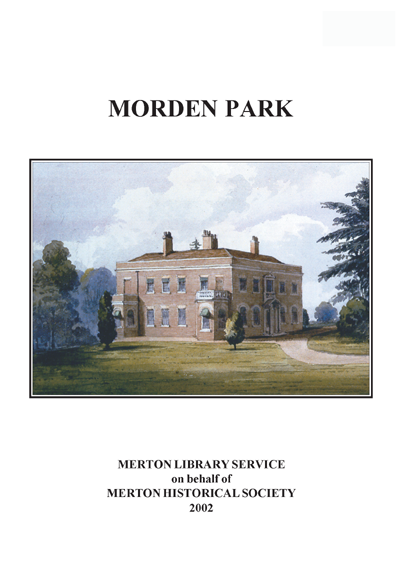 Merton Library Service has also published some books on our behalf, including Morden Park and three booklets on The Historic River Wandle. These are available at local libraries and at Merton Heritage & Local Studies Centre at The Civic Centre, Morden. The first two Studies in Merton's History, now out of print, were also published by them. They have also produced books in association with other local organisations and with the Museum of London.
A list of contact addresses for other sources of local history books is appended.
Many of the classic County histories are now accessible in searchable digital format on Google Books and Internet Archive and links to these can be found on our Digital Classics page. We have also begun to scan the relevant sections of some other classic volumes dealing with our area but which are not otherwise available online and links to these are also being added to our Digital Classics page.