Merton Library Service
The following titles have been published on our behalf by Merton Library Service, and these are available at local libraries and at Merton Heritage & Local Studies Centre at The Civic Centre, Morden.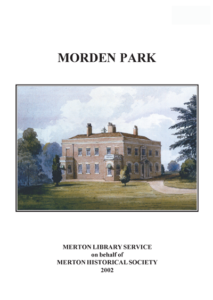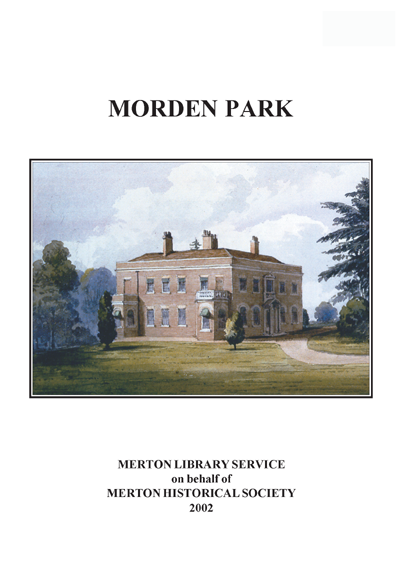 A booklet on Morden Park, by former Borough librarian Evelyn Jowett, was published by Merton Historical Society in 1977, but has long been out of print. Since then further information has come to light, not least during the survey undertaken prior to the renovation and conversion of the house for use as Merton's Register Office. This new edition has been prepared by William Rudd and Peter Hopkins of Merton Historical Society.