Studies in Merton History
This series of A4 booklets is an ideal format for the publication of studies undertaken as part of an academic course, as well as non-academic in-depth studies.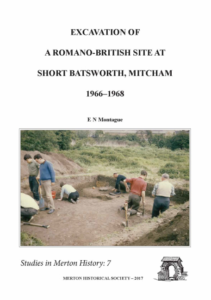 In this study Eric Montague, late Vice-President of MHS, records the history of the site, the dig, the finds and his conclusions. This 32-page A4 booklet has 18 illustrations (maps, plans and photographs) and sells at £2.50 (£2 to members) plus £1.20 postage.