Wandle Industrial Museum events
Wandle Industrial Museum is hoping to hold a two-day exhibition of art over the weekend of 10th and 11th July 2021. We are inviting artists, photographers and anyone who works in other art medium to join us for the Wandle Art Festival. Whi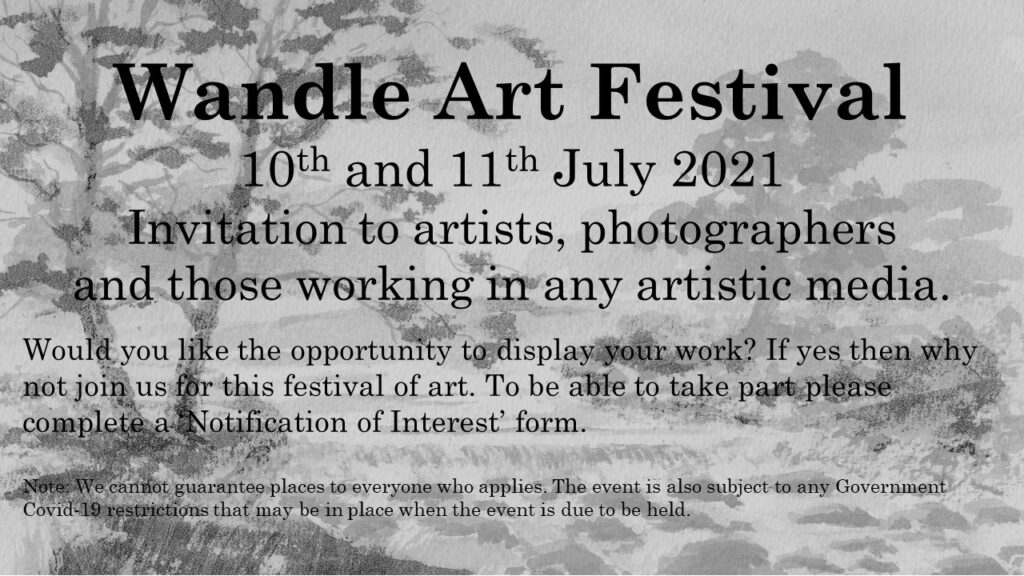 lst the exhibition is based upon the River Wandle, it's people and industries the festival will not be exclusive to the Wandle. We know that there is a lot of people out there who do some amazing work that may not get the credit it deserves. This is an opportunity for them to showcase their work.⁠
If anyone is interested in taking part, Visit their website at http://www.wandle.org/, to download and complete a 'Notification of Interest' form. Closing date is 26th April 2021. If any more information is needed, then please e-mail the museum at office@wandle.org.⁠
The Wandle Industrial Museum's programme of talks was cancelled as we went into lockdown. They are pleased to announce that three of their talks have been put online via their You Tube channel. These can be found at https://www.youtube.com/user/WandleIndMuseum. The three talks available for viewing and listening to are:
Art and Literature of the River Wandle.
Lavender and Beyond.
People and Families of the Wandle Valley.
Their You Tube also includes other films that you may enjoy.