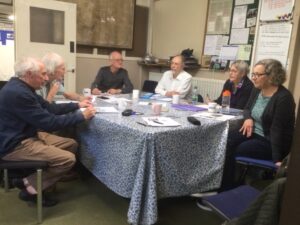 Our Workshops provide an opportunity for members to share current interests and research, to exchange ideas and to seek help and advice.
All are welcome at these Friday afternoon sessions from 2.30pm to 4.30pm, whether you wish to contribute, to ask questions, or just to listen!
DATES OF NEXT WORKSHOPS:
Our next Local History Workshop is on Friday 17 November 2023, starting at 2.30pm.
At the Wandle Industrial Museum, The Vestry Hall Annexe, London Road, Mitcham CR4 3UD
Reports of our Workshops appear in our quarterly Bulletins.